#Bionews 12- News for Science GCSE and Biology A Level students
The Biology of 'The Dress'
Back in February you would have seen pictures of 'The Dress' all over the internet and social media. The big question was did you see blue and black stripes or white and gold stripes. I have always wondered whether we all perceive the same colours- I often find I describe something as a blue when someone else calls it a green but is it just a matter of the labels we are putting on the same colours or are we seeing them differently? Three Biology research papers have just been published on why the image is seen differently by different observers, and what this tells us about the complicated workings of color perception.
Conway surveyed 1400 indivduals and found that people identified the colours of the dress as blue/black, a white/gold, or a smaller number of people blue/brown. They found that perception differed by age and sex. Older people and women were more likely to report seeing The Dress as white and gold, while younger people were more likely to say that it was black and blue. Conway also believes that these differences in perception may correspond to the type of light that individuals' brains expect to be in their environment (natural daylight and artificial light in different proportions before seeing The Dress).
The research led by Karl Gegenfurtner only used 15 but used controlled lighting. For the lighter stripe, participants reported seeing a continuous range of shades from light blue to dark blue, rather than white and blue, the two dominant colors reported so far.
"The question should thus not be whether the dress is blue or white, but whether it is light blue or dark blue, write Gegenfurtner and his co-authors. Despite the continuous choice of matching colors, observers are consistent in calling the dress 'white' when their match lies above a certain brightness and 'blue' when it lies below."
Would The Dress have gone viral had it been #greenandblack or #orangeandblack? Not likely, argues cognitive scientist Michael Webster at the University of Nevada, Reno. His research is part of a growing body of evidence showing that the human eye is more likely to confuse blue objects with blue lighting.
Read the original article- 'Three perspectives on 'The Dress'
Infectious Diseases
Battle against drug-resistant malaria in south-east Asia
The rise of drug-resistant malaria in south-east Asia is leading to new strategies to eliminate the disease from the region. Researchers across the region are concerned that, without a comprehensive, targeted approach to elimination, the disease could once again take hold in the area. Watch the video at bbc.co.uk
Malaria's Doorway to Infect Blood Cells Identified; Potential to Close it, Lock it, Throw Away the Key
Severe malaria is one of the leading causes of mortality among children globally. During infection, parasites invade and replicate within red blood cells. With resistance to malaria drugs increasing, researchers are desperate to find new ways to prevent and treat the disease.
Scientists have identified a protein on the surface of human red blood cells that acts as an essential entry point for the malaria parasite. If this essential host factor is removed it prevents all parasite strains from entering red blood cells. This discovery opens up a promising new avenue for the development of therapies to treat and prevent malaria. Read more… Malaria's Doorway to Infect Blood Cells Identified; Potential to Close it, Lock it, Throw Away the Key.
Immunology
Antibody's unusual abilities might inspire vaccine strategies
The recent discovery of a novel antibody that works in an unusual way might inspire ideas for designing more effective vaccines.  Among the common pathogens that might be targeted are disease-causing strains of E. coli (such as those causing urinary tract infections).  The antibody appears to keep bacteria from adhering to cell surfaces, and also can dislodge those already attached. This attachment is a necessary first step the bacteria must take to cause an infection.
To attach to human cells, E. coli has hair-like structures, called fimbriae, on the end of which sit pocket-shaped proteins. These proteins, called adhesins, grasp and hold onto sugar-like molecules found on the surface of human cells. For many years, researchers have sought to develop a vaccine that would generate antibodies to bind to and block an adhesin called FimH. This has been hampered by issues with competition which the researchers have now overcome and is described in full in the paper. It will be useful for you to read to check your understanding of competition for binding sites in biomolecules such as receptors and antibodies. Read more…
Frontline immune cells can travel for help
A new study shows that cells which form the bulk of our fast-acting 'innate' immune system behave differently, depending on whether an injury is infected or not. It is well known that paparazzi-like 'neutrophils' swarm to sites of injury within minutes to undertake damage control and kill invaders. However, researchers have now shown that in certain cases neutrophils can also enlist reinforcements in their fight against pathogens by priming the slower adaptive immune system.
"In theory, this new finding could help us prevent microbes from exploiting neutrophils as Trojan horses to spread infection. It might also allow us to enhance neutrophil migration, and so generate a faster and more effective anti-microbial response."At the very least, the finding helps clarify an aspect of how the innate and adaptive arms of the immune system work together in the initial stages of infection." Read more…
Microbiology and autoimmune diseases
Definitive Tests for Irritable Bowel Syndrome Developed at Cedars-Sinai
Millions of people afflicted by irritable bowel syndrome can now be diagnosed quickly and accurately with two simple blood tests developed by a Cedars-Sinai gastroenterologist. The tests confirm when a patient has developed IBS because of food poisoning, a major cause of the disorder. Toxins produced by bacteria, such as salmonella, can severely harm the digestive system by damaging nerves critical to healthy gut function. The new blood tests identify the presence and amount of specific antibodies reacting to the toxins.
"Most IBS patients have been told at one time or another that the disease was psychological, all in their head," said Pimentel. "The fact that we can now confirm the disease through their blood, not their head, is going to end a lot of the emotional suffering I have seen these patients endure."
For more information on IBS and the new blood test for the disorder, watch this video: First Ever Blood Test for IBS
Educating the immune system to prevent allergies
Many people suffer fromlifelong allergies which start in childhood where their immune system responds to a chemical as if it is dangerous. A research team at the Montreal Children's Hospital is bringing them hope with a potential vaccine that nudges the immune response away from developing allergies.
"The study offers a potential way of preventing allergies by using a molecule that redirects the immune response away from the allergic response", says lead author Dr. Christine McCusker. "This discovery is very promising since the molecule we developed can be administered by a drop into the nose as a spray. What's beautiful about our approach is that you do not have to couple it with a specific allergen, you only use this peptide. It just redirects the immune system away from the allergic response and then it will not matter if the child is exposed to pollen, cats or dogs, because the immune system will not form an aggressive allergic reaction anymore".Educating the immune system to prevent allergies
Infant antibiotic use linked to adult diseases

A new study led by researchers at the University of Minnesota has found a three-way link among antibiotic use in infants, changes in the gut bacteria, and disease later in life. The imbalances in gut microbes, called dysbiosis, have been tied to infectious diseases, allergies and other autoimmune disorders, and even obesity, later in life. The study, led by Biomedical Informatics and Computational Biology program graduate student fellow Pajau Vangay, also developed a predictive model with potential clinical importance for measuring healthy development of bacteria in the gut of young children.Read more…
The infant gut microbiome: New studies on its origins and how it's knocked out of balance
This new study supports previous observations that most early bacterial colonizers of the gut are derived from the mother. The investigators noted that while C-section babies receive less of their mother's microbes, they are still able to be passed on through the skin and mouth. Once bacteria take hold in an infant's gut, their populations shift depending on what a child eats. The researchers believe that the cessation of breast-feeding is such a significant moment in microbiome development because certain types of bacteria thrive on the nutrients breast milk provides. Once these nutrients are no longer available, other bacteria emerge that are more commonly seen in adults.
Read more…
The Infant Gut and Antibiotics: Long-Term Effects
Antibiotics account for one quarter of all medications given to children, with a third of prescriptions considered unnecessary. In addition to concerns about antibiotic resistance, these drugs are known to disrupt a child's gut microbiome in ways that a growing amount of evidence suggests may have long-term consequences, including obesity, allergies, and autoimmune diseases.
Based on a review of the literature, biotechnologist Dan Knights, of the University of Minnesota, and colleagues developed a framework for how antibiotics may be acting in the gut to cause these outcomes. In the case of allergies, for example, the use of antibiotics may eradicate key gut bacteria that help immune cells mature. These cells would have been essential for keeping the immune system at bay when confronted with allergens. Even if these bacteria return, the immune system remains impaired.Read more…
New insight into inflammatory bowel disease may lead to better treatments
Inflammatory bowel disease (IBD) afflicts up to 620 000 people in the UK, causing abdominal pain, diarrhea, constipation, rectal bleeding and other potentially debilitating symptoms. The most common forms of IBD are Crohn's disease and ulcerative colitis. IBD is an autoimmune condition that is thought to develop based on genetic and environmental factors.
The microbes that colonize the gut are likely an important environmental factor. In most cases, these bacteria are beneficial to humans. However, certain bacteria can get through the protective layer of mucus that covers the inner lining of the gut. Scientists have theorized that under the right conditions, such bacteria burrow their way into the gut lining, inciting immune cells to attack and harm the intestine. This study shows that the bacteria do not directly cross the gut lining and cause the reaction but vesicles released by the bacteria do. Deeper understanding of this mechanism may lead to new treatments and the researchers' results highlighted a bacterial enzyme that could be a target for IBD treatments. Read more…
A trigger that likely unleashes autoimmune disease
Australian researchers believe they have discovered a group of cells that trigger autoimmune disease, as well as the molecular 'trigger guard' that normally holds them in check. These previously undetected cells are renegade versions of the cells that make the 'high affinity' antibodies required for long-term immunity.Read more…
Joslin Research Discovery Provides Insight into Development of Autoimmunity
Researchers have uncovered the action of a gene that regulates the education of T cells, providing insight into how and why the immune system begins mistaking the body's own tissues for targets in autoimmune diseases. The gene, Clec16a, is one of a suite of genes associated with multiple autoimmune disorders, suggesting it is fundamental to the development of autoimmunity. The gene plays a role in the process known as autophagy, in which cells digest their own internal proteins and then recycle them onto their cell surfaces. Read more…
Finding Should Enhance Treatments That Stop Immune System Attacks
Their research detailing how regulatory T cells can cure inflammatory disease has been published in the journal Immunity. T cells are important in fighting infection as they're mostly designed to act against foreign invaders to the body such as pathogens. Regulatory T cells are crucial cells in stopping these harmful T cells from causing disease, and are therefore being used as potential therapies to treat autoimmune diseases.
Dr Travis explains the importance of their work: "Regulatory T cells are already being used in clinical trials where the cells are taken from the patient, multiplied and then given back to the patient to suppress their illness. By understanding the mechanisms behind how regulatory T cells work, we could improve on these therapies, which can be potentially useful in conditions ranging from type 1 diabetes to multiple sclerosis, rheumatoid arthritis and inflammatory bowel disease."Read more…
Potential obesity treatment targets the two sides of appetite: Hunger and feeling full
Our bodies' hormones work together to tell us when to eat and when to stop. But for many people who are obese, this system is off-balance. Now scientists have designed a hormone-like compound to suppress hunger and boost satiety, or a full feeling, at the same time. They report in ACS' Journal of Medicinal Chemistry that obese mice given the compound for 14 days had a tendency to eat less than the other groups. Read more…
Genetics and ethics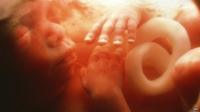 Embryo engineering a moral duty, says top scientist
Last month, a group in China announced it was the first to successfully edit the genome of a human embryo. The breakthrough showed the errors in the DNA that led to a blood disorder, beta thalassaemia, could be successfully corrected in non-viable embryos.
UK law would allow embryos to be modified for research purposes, but not for implantation into a woman. Any change to the law would almost certainly face fierce ethical and religious opposition.
Cloning pioneer Dr Tony Perry told the BBC that advances in genetics posed a wonderful opportunity for eliminating diseases such as cystic fibrosis. He argued that it would be unethical and a sin of omission to prevent the genetic engineering of embryos. Other scientists say it is unnecessary and a line that should not be crossed.Embryo engineering a moral duty, says top scientist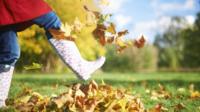 Seasons affect 'how genes and immune system work'
The seasons appear to have a profound effect on how about 1/4 of human genes work, according to scientists. They found genes involved with immunity were more active in cold months. This helps fight off viruses such as flu, but it may trigger or worsen conditions, such as arthritis, where the body attacks itself, they say.
The gene changes that interested the researchers the most were ones involved with immunity and, specifically, inflammation. During cold, winter months these genes were more active. Prof John Todd, one of the study authors, who is based at Cambridge University in the UK, said the findings could explain why people were prone to certain diseases at particular times of year. Inflammation plays a significant role in conditions such as rheumatoid arthritis, type-1 diabetes and heart disease, which peak in the winter in countries such as the UK.
Tim Spector, professor of genetic epidemiology at King's College London, said: Another dimension that could be as important are our gut microbes, which also change between seasons and could be driving these changes because of seasonal changes in diet.Seasons affect 'how genes and immune system work'
New age of genome editing could lead to cure for sickle cell anemia
People produce two different kinds of haemoglobin – the vital molecule that picks up oxygen in the lungs and transports it around the body. During development in the womb, the foetal haemoglobin gene is switched on. This produces foetal haemoglobin, which has a high affinity for oxygen, allowing the baby to snatch oxygen from its mother's blood, says Professor Crossley. After we are born, the foetal haemoglobin gene is shut off and the adult haemoglobin gene is switched on.
Mutations affecting adult haemoglobin are among the most common of all human genetic mutations, with about five per cent of the world's population carrying a defective adult haemoglobin gene. People who inherit two mutant genes – one from their mother and one from their father – have damaged haemoglobin and suffer from life-threatening diseases such as sickle cell anaemia and thalassaemia, which require life-long treatment with blood transfusions and medication.
However, a small number of people with damaged adult haemoglobin have an additional, beneficial mutation in the foetal haemoglobin gene. This good mutation keeps their foetal haemoglobin gene switched on for the whole of their lives, and reduces their symptoms significantly, says Professor Crossley.
The researchers introduced this beneficial single-letter mutation into human red blood cells using genome-editing proteins which can be designed to cut a gene at a specific point, as well as providing the desired piece of donor DNA for insertion. This switches on the foetal haemoglobin which could consequently reduce symptoms.The genetic changes to cells would not be inherited, making the approach very different to the recent controversial Chinese research in which the DNA of human embryos was altered.Read more…
Geneticists clock genetic differences between 'larks' and 'owls' — University of Leicester
A new study by geneticists from the University of Leicester has for the first time identified the genetic clues behind what makes you a 'lark' or an 'owl'. Based on analysis of a fruit fly, the scientists have discovered nearly 80 genes associated with 'morningness' and 'eveningness'. A great variation in this diurnal preference is found, from early risers 'larks' to late night 'owls'. The study could pavethe way to better diagnostics, and ultimately personal medicine, where larks and owls will receive their tailored therapies. Geneticists clock genetic differences between 'larks' and 'owls' — University of Leicester.
Zoology, animal behavior, botany and conservation
New research reveals first warm-blooded fish
New research has revealed the opah, or moonfish, as the first fully warm-blooded fish that circulates heated blood throughout its body much like mammals and birds, giving it a competitive advantage in the cold ocean depths. The silvery fish, roughly the size of a large car tire, dwells hundreds of feet beneath the surface in chilly, dimly lit waters. It swims by rapidly flapping its large, red pectoral fins like wings through the water. It is unusual in that blood vessels that carry warm blood into the fish's gills wind around those carrying cold blood back to the body core after absorbing oxygen from water.Read more…
Could the water vole become extinct in the UK?
The water vole once populated our riverbanks and waterways in the UK, but in the last 15 years water vole numbers have halved, bringing them to the brink of extinction.Read more…
Gene regulation underlies the evolution of social complexity in bees
A new study offers insights into the genetic changes that accompany the evolution of social complexity in bees, including honey bees. A new genomic study of 10 species of bees representing a spectrum of social living – from solitary bees to those in complex, highly social colonies – offers new insights into the genetic changes that accompany the evolution of bee societies. By sequencing and comparing the genomes of ten bee species that vary in social complexity, the researchers made important discoveries.Read more…
Baboons prefer to spend time with others of the same age, status and even personality

New research shows that chacma baboons within a troop spend more of their time with baboons that have similar characteristics to themselves: associating with those of a similar age, dominance rank and even personality type such as boldness. Research teams tracked the same two baboon troops from dawn until dusk across Namibia€™s Tsaobis Nature Park over several months each year between 2009-2014 to observe patterns of behaviour. The research team then measured the time spent on investigating the new foodstuff, and whether they ate it, to determine a scale of boldness for members of the baboon troops.Read more…
School-Grown Vegetables Increase Salad Selection
If kids grow vegetables, they're more likely to eat them.  A small Cornell study published in Acta Paediatrica shows that when school garden grown vegetables were added to school salads, pupils were over four times as likely to take a salad. This study implies the larger potential benefits of the school garden programs. "We see great promise with this research. The first hurdle in increasing vegetable consumption is simply getting kids to put them on their plate," concluded co-author Drew Hanks of Ohio State University.School-Grown Vegetables Increase Salad Selection
The Mighty Seed

Seeds are also important for conserving rare species, from trees to shrubs to other flowering plants. For example, the recently discovered Trillium tennesseense is only known in three locations in East Tennessee. But seeds must be saved the right way.

Including a species' biology in sample guideline calculations can dramatically improve sampling effectiveness, according to a new study from the National Institute for Mathematical and Biological Synthesis. In the new study, published today in the journal Biological Conservation, researchers tested the importance of three factors in seed sampling: a species' selfing rate, or rate at which a species pollinates itself, its seed and pollen dispersal distances, and whether an annual or perennial.

The first key finding is that sample size should be different for species' with different reproductive biology in order to capture enough genetic diversity, which is critical for biodiversity. Specifically, species that are highly selfing and have low seed dispersal distances appear to need sample sizes five times as large, the study found. And species that are perennial may also need larger sample sizes. Thus, a single guideline applied to all species as has been typically used in the past may lead to sub-optimal seed collections, the study's authors concluded. Read more…
Which Baby Animals Look Cute? It May Be No Accident
Konrad Lorenz, an Austrian zoologist, proposed in the mid-20th century that human infants are cute for a reason. He said evolution has created adorable babies so that their parents will take care of them. It's easy to look at a wide-eyed puppy or kitten and imagine that other animals have evolved in the same way. This seems so obvious that until now it has not been tested.
In this study subjects rated animals that need parental care as cuter than the animals that don't. Even the care-requiring reptile baby scored higher than the self-sufficient one. Students also had a greater desire to hold or pet the animals needing parental care, thought these animals would appreciate being held or petted, and said they'd be more willing to adopt one of them. (Compared to men, women rated the baby animals slightly higher in cuteness, and were more excited about taking them home.)See more and decide which animals are cutest…